w i l d l i f e  p h o t o g r a p h e r s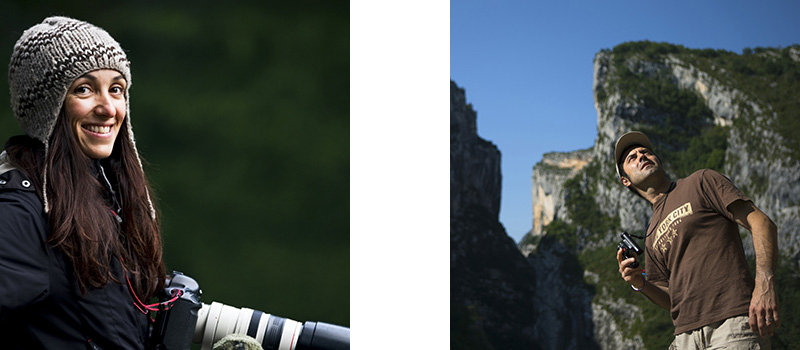 Born in 1970, David grew up in Provence and spent part of his childhood in the Verdon. In love with nature and the great outdoors from an early age, he devoted himself entirely to his passion for wildlife and the picture in 2003.

He puts his photographic look at the world through travels near and far, to show the nature that surrounds us.

With his pictures, David wants to communicate its sensitivity to protect a fragile and threatened kind.

With Stephanie, his wife, they share the same enthusiasm for natural spaces still preserved. They perform together many reports in the European and international press.

Photos are winning regularly in various national and international competitions. Among them, the Grand Prix of Somme Bay Festival, Montier-en-Der, GDT Competition European Photographer of the Year and Glanzlichter, Asférico, Avès, Golden turtle Global and Arctic, Montphoto...

His pictures were also presented in many photographic and artistic events.
They offer photographic workshops in Verdon, and are also photo guides on polar cruises.

http://www.david-allemand.com